Something that I have a huge interest in, yet don't actually talk much about, is healthy eating. 9 times out of 10 I would much prefer to be snacking on a nakd. bar or rice cakes with almond butter. That's not to say that I completely dismiss a packet of crisps or a chocolate bar, but I can easily go without these indulgences for a good few weeks.
Snacks play a huge part in a healthy, balanced diet but sometimes I find myself stuck as to what to have. I usually have plenty of choice available, but I often want to delve into new things. However, what with being a student and the cost of healthy foods being a great deal higher than your bog-standard snacks, I usually stick with the same options.
However, this is all about to change and I cannot be more excited! Introducing Sourced Box – a brand new healthy snacking subscription service. I love myself a good ol' subscription box so you can imagine my delight when I first heard about this monthly box.
YouTubers Marcus Butler and Niomi Smart are big on their healthy lifestyle and have been working on this project for months in hope of inspiring others. Each box will contain 10-12 snacks, all of which are made from natural ingredients and loved by Marcus and Niomi themselves. Since the launch, I have seen mixed opinions on the prices of the box and I suppose at first glance it may seem a bit much. There are three options: a one-off box at £21.95 (this option is coming soon), a monthly package at £18.95 per month and a yearly package at £189.95. The latter package means you get 12 boxes for the price of 10.
Seem a bit much? Not really. If you take into consideration the original price of the snacks included in the box and also consider how much you spend a month on snacks when you're out, then I think it's a great deal. Unless you're one of those people who can't wait and will eat the snacks all at once, you can make them last for the month and potentially save yourself some dosh.
Orders are still being taken for January's box but only until the 13th, so you only have a few more days! The contents of this box have already been revealed, but in future they won't be – it'll be a complete surprise. Some of the snacks you can expect in the first box include a sachet of Pip & Nut coconut & almond butter, a Pulsin brownie and Rebel Kitchen chocolate milk. I've already subscribed to the monthly package and I am absolutely buzzing to receive the first box.
So, what do you guys think? A waste of money or are you excited at the prospect of healthy snacks delivered to your door? I'm planning on writing a full review of the box in the future so watch this space.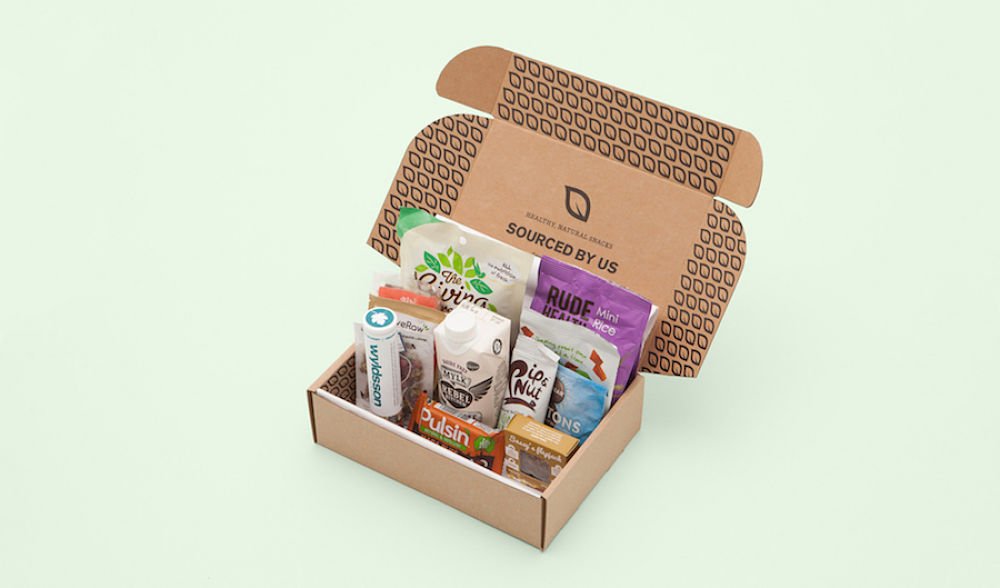 YouTube | Instagram | Twitter | Tumblr | Bloglovin'